Filter by Category
High School
Registration Unavailable
Productivity During the Pandemic - Building Your Songbook for Grade 10-Adult
with Michelle Kasanofsky
Back by popular demand! Create your vocal audition book so you are ready for anything at any time. Or just have fun and get some songs ready for Karaoke! Frequent VT Music Director Michelle Kasanofsky will go through your book, find out what you are missing, what style is best for you, and help you fill in the holes. Classes will include some one-on-one time with Michelle for individual work.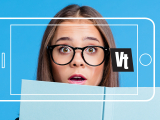 Registration Unavailable
Teens: Deep Dive Into Play Reading
with Kelly Duyn
Have you wanted to read and discuss plays with students your age, but can't seem to get your friends on the same page? Well, here's your chance! Each week we'll discuss and work on scenes from a different play. Who knows? You might find the next great play for your school/group to perform!